ECOMMERCE ANALYTICS SOLUTIONS
The Digital Shelf represents where your products can be found and sold across all digital channels. It's critical to comprehend where your brand sits on the digital shelf and how it compares to competitors. The Analytics Index platform goes above and beyond to provide full insights into the digital shelf, regardless of item, brand, category, or retailer.

INSIGHTS
Get detailed information about every aspect of the digital shelf.
RECOMMENDATIONS
Get actionable recommendation that will actively increase sales.
RESULTS
Track results from implemented recommendations in near real-time.

Understanding your category is critical to dominating the digital shelf. The Analytic Index platform provides holistic data covering every category so you won't have to wait for custom catalogs to be made. Our category analysis helps you identify what category brands and items reside in, sales performance, and share of shelf. Get ahead of the competition with reports for retail readiness and competitive benchmarks.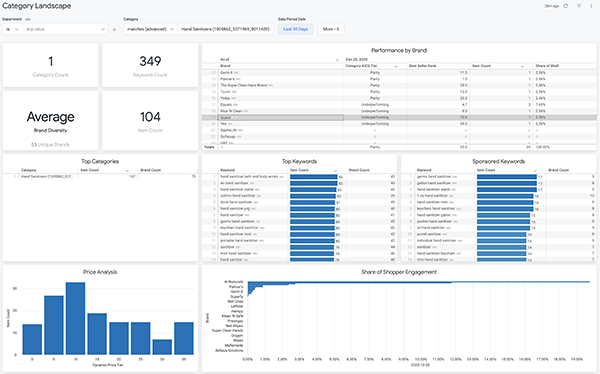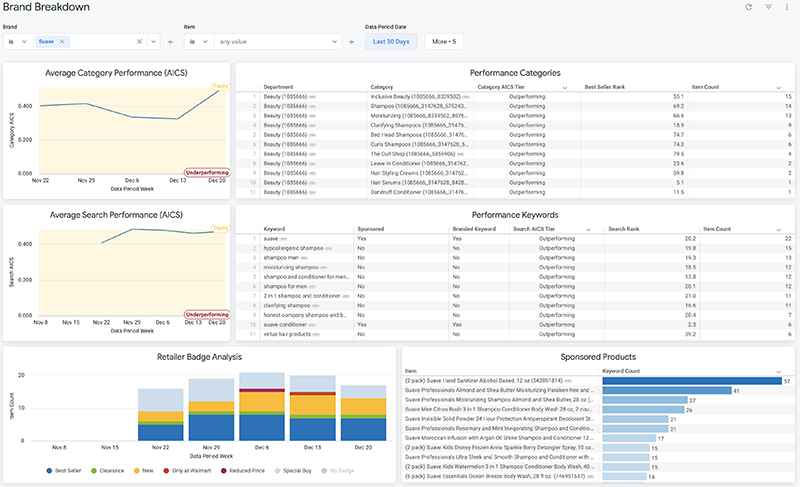 Best Seller Rankings & Category Scoring
Best Seller Rankings (BSR) are the backbone of historical performance analytics. Item BSR provides brands a way to compare and contrast unit sales performance across categories, keywords, and retailers. Additionally, BSR provides a baseline in which advanced analytics like Category Composite Scoring (C-AICS) can provide trajectory analytics for performance across a multitude of digital shelf decisions. BSR combined with C-AICS provide past, present and future analytics to measure contribution, attribution, and performance insights.

Tracking the pricing landscape can quickly open up sales opportunities. With the Analytic Index Platform, you can track pricing at an item, brand, category, keyword, and retailer level including pricing contributions to category sales and keyword performance. With price monitor alerts and impact analysis reports, your company can address strategic and tactical pricing issues.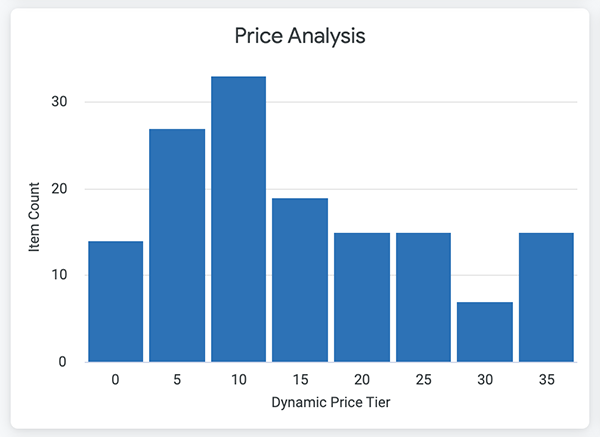 With customer ratings contributing to both search engine performance and final customer purchases, it's essential to closely monitor reviews. The Analytic Index platform not only allows you to track your ratings/reviews, but also those of your competitors. With retail readiness reports, you can track key metrics that will improve your digital image and ultimately help increase sales. Additionally, with advanced analytics like Share of Shopper Engagement, your company can measure the importance and impact of critical e-commerce shopper marketing initiatives.
Dominate Sales Across All Major Ecommerce Platforms





Schedule your analytics deep dive today.