How Analytic Index Got Started
Analytic Index was founded in September of 2020, but the roots of the company started thirteen years earlier in Bentonville Arkansas.
In 2007 Nathan Rigby and Mike Karlsven were both working at the corporate offices of Walmart. Nathan spent several years in the marketing/merchandising space developing the Beverage, Bakery, and Deli categories. Mike was on the technology side of the business leading innovation and implementation of critical technology platforms. Naturally marketing and technology don't cross paths in Northwest Arkansas, so faith and proximity led to their initial friendship along with several other amazing families in the area.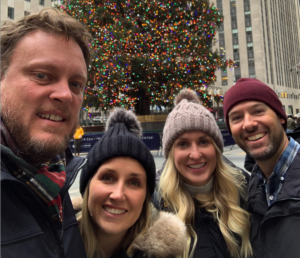 Mike later left Walmart to pursue an MBA at BYU and later joined a technology startup in the cloud server space while Nathan took a role in Sales & Marketing at the Utah Jazz. Reunited in Utah, they came together with the opportunity of a lifetime to join One Click Retail (started in 2013) as co-founders with Mike as the technology lead and Nathan as the commercial lead. Under the leadership of Spencer Millerberg and along with other incredibly smart people, One Click Retail became the market-leader in Amazon analytics, pioneering Amazon Sales & Share, Traffic & Conversion, and other critical digital shelf analytics for the world's savviest brands.
Developing a world-class data solution to help brands navigate Amazon was no easy task. Through leadership principles brought from Walmart and Amazon along with customer-focused product development, One Click Retail became a rocket ship for growth working with thousands of brands including P&G, Unilever, Nestle, R&B along with durable good brands like Philips, Newell, Under Armour, and Samsung. The most impressive success came with e-commerce pioneers like Bai, Keurig, and Kind.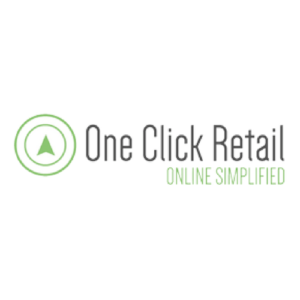 In 2016, One Click Retail (OCR) was acquired by Ascential PLC, a publicly traded company (LON: ASCL) with a strong background in Analytics (WGSN, Money 2020), Retail (Planet Retail, Retail Net Group, WARC, Clavis), Advertising (Cannes Lions, Flywheel Digital, MediaLink). Mike continued his product and technology initiatives developing the Edge by Ascential platform (combining OCR, Clavis, PRNG, Brandview) while Nathan lead the revenue teams.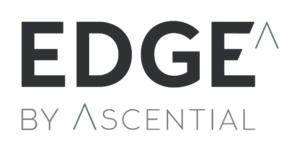 In 2020, Nathan and Mike were approached by Ascential to help develop incremental solution sets needed in the Digital Commerce space. Recognizing the startup environment was best suited to develop this third-generation platform, Ascential became a strategic partner in the creation of Analytic Index, LLC.
Focused on creating real-time business intelligence for e-commerce sales, search, and digital shelf, Analytic Index is committed to reliable, actionable, and affordable data and recommendations for ecommerce giants like Amazon, Walmart, Target, eBay, Home Depot, Best Buy, Wayfair, Macy's, etc. along with international digital commerce platforms like AliExpress, JD.com, Amazon Global, etc.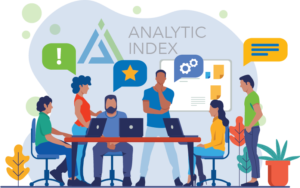 One Click Retail and Edge by Ascential taught the critical importance of talent and technology. Recognizing the urgency to build a scalable solution to deliver cross-retailer data and insights, Nathan and Mike prioritized finding top talent to help create the platform.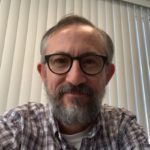 Scott Wiersdorf
Building to scale across 30+ of the world's largest e-commerce sites requires experience, curiosity, and serious coding skills. The first and most critical hire was bringing Scott Wiersdorf to Analytic Index as the VP of Engineering. Scott brings more than 22 years of software engineering and technology leadership. Having worked for notable companies like Discovery Communications and Endurance International, Scott understands how to build long-term solutions.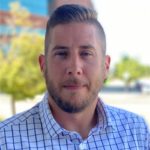 Mike Corry
Solving problems through reliable solutions is at the heart of Analytic Index sales. As a well-funded startup with deep brand manufacturer experience, Analytic Index seeks to listen to our partners as we work to deliver data-driven recommendations for Amazon, Walmart, Target, etc. e-commerce businesses. Mike Corry, has a long history of helping customers succeed from his time as one of the first sales people at Pluralsight (ticker: PS) to his most recent experience leading sales at Vutility where he helped secure $12M in series A funding. Mike's experience in e-commerce runs deep having joined One Click Retail in 2017 and later leading enterprise sales at Edge by Ascential.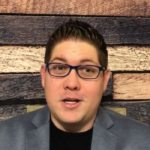 Tim Stocks
As a business intelligence SAAS platform, Analytic Index understands the importance of creating value and impact from Day 1. Finding a world-class marketer with strong digital, content, and channel marketing skills was critical for Analytic Index. Tim Stocks brings the complete package of smart work, hard work, and teamwork. With practical e-commerce experience from previous roles at Cornabys and Peterbilt along with a successful tech startup exit at MobiChord, Tim's action bias combined with customer-focused mentality are helping Analytic Index innovate the e-commerce analytics space. Case in point, the first data-first website in the e-commerce business intelligence space.
Disrupting the E-commerce Analytics Market
With a fully equipped executive team, Analytic Index is working to develop technologies and advanced analytics that will help brand manufacturers, advertising agencies, marketplace brokers, alternative data investment firms, and retailers deliver superior growth and category dominance. Similar to the ambitions of Google which indexed the internet, Analytic Index seeks to reshape e-commerce retail analytics through data, data science, e-commerce experience, and scalable technology systems. 
The Walmart.com Beta dashboard is currently available as a free trial and the Amazon.com dashboard will quickly follow in January 2021. By the end of 2021, Analytic Index expects to have over 30 of the world's largest e-commerce platforms sales, search, and shelf data available. If you are interested in receiving a demo or would like to join one of our beta programs, feel free to contact us.
Schedule your analytics deep dive today.