Analytic Index Partners with OneStone to Extend Managed Service Capabilities
Analytic Index has always and will always have the goal to provide solutions that help brand manufacturers achieve superior e-commerce growth. By partnering with amazing companies like OneStone, customers can enjoy top-notch e-commerce analytics paired with experienced experts to interpret the data and recommend changes that impact sales.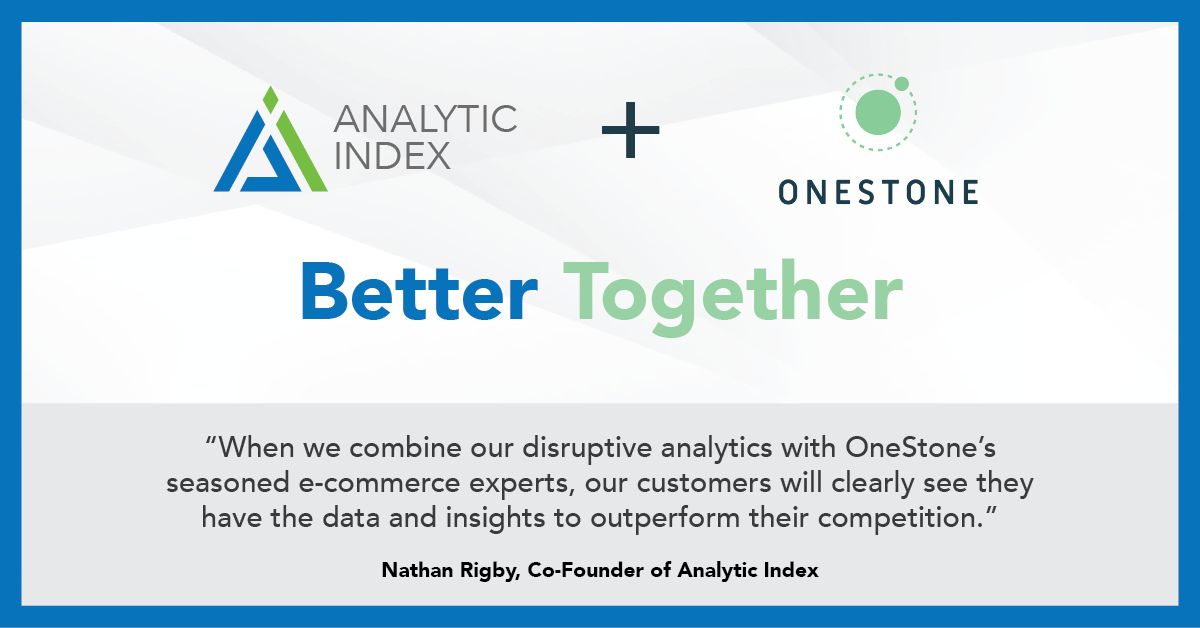 "OneStone adds tremendous value to our organization, and will play a major role in our ability to serve our customers," said Nathan Rigby, co-founder of Analytic Index. "When we combine our disruptive analytics with OneStone's seasoned e-commerce experts, our customers will clearly see they have the data and insights to outperform their competition."
In addition to the managed services partnership, OneStone will also be utilizing the Analytic Index Software to help their customers get more transparency into shelf, search, and sales data from Amazon and Walmart's e-commerce sites. Armed with this data, OneStone will be equipped to make more meaningful changes to customer product listings and sponsored search programs to provide superior sales at lower costs.
"The insights that Analytic Index delivers will be transformational for how manufacturers evaluate and navigate the health of their digital presence vs competition," said Bill Waitsman, CEO of OneStone. "We are delighted to partner with this innovative team of industry leaders, and look forward to jointly bringing solutions to market that will benefit the entire e-commerce ecosystem."