Please fill out the form and the ad audit will become available in the Ad Audit tab of the Analytic Index platform. The needed reports follow or detailed instructions with picures are below the form.
Download the following on-demand reports from the Walmart Advertising Console:
1. Item Keyword Performance
2. Item Performance
3. Placement Performance
4. Keyword Performance
Use the following settings when pulling the reports:
Attribution Window: 14 days

Group by: Daily

Report Period: Last 60 days
We need the Last 60 Days (as far back as Walmart lets you go) of DAILY data (be sure to check the box to export the data in the Daily format)
*You will be contacted via email if there are any problems with the uploaded files.
Detailed Download Instructions
Step 1: Navigate to on-demand Reports Page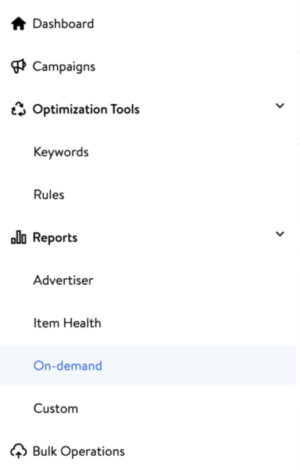 Step 2: Click Request Report button

Step 3: Select the appropriate settings for each report
Report Type: <select the desired report>

Attribution Window: 14 days

Group By: Daily

Report Period: Last 60 Days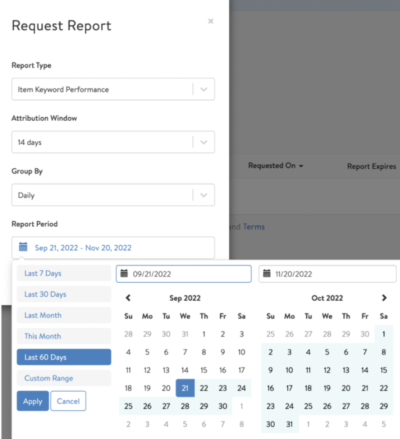 Step 4: Click Request Report Button to submit the report to be processed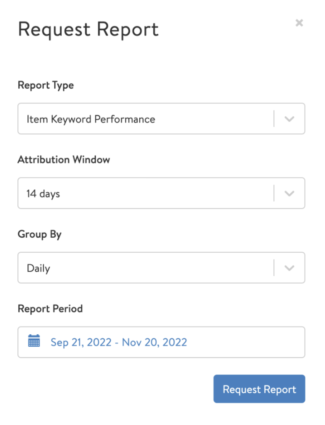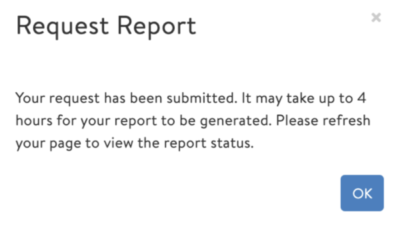 Step 6: Click Download Link for each report to get the CSV file

Step 7: Send all files to Analytic Index
* Dashboards will be available in 1-5 business days after submission.
Schedule your analytics deep dive today.