Omnichannel Marketing: The Complete Guide
For marketers, you're probably already aware of omnichannel marketing or have heard of it a few times. But with so many different definitions in industries, it can get quite confusing, and you might get lost in the jargon. Some might even think that omnichannel marketing is another buzzword that has no significant meaning.
However, that's not true! This is an effective strategy that helps improve customer experience, building relationships across various channels and touchpoints. It's far more to learn than its basic definition, though.
Read on for the ultimate guide on what omnichannel marketing is and how you can implement it in your business.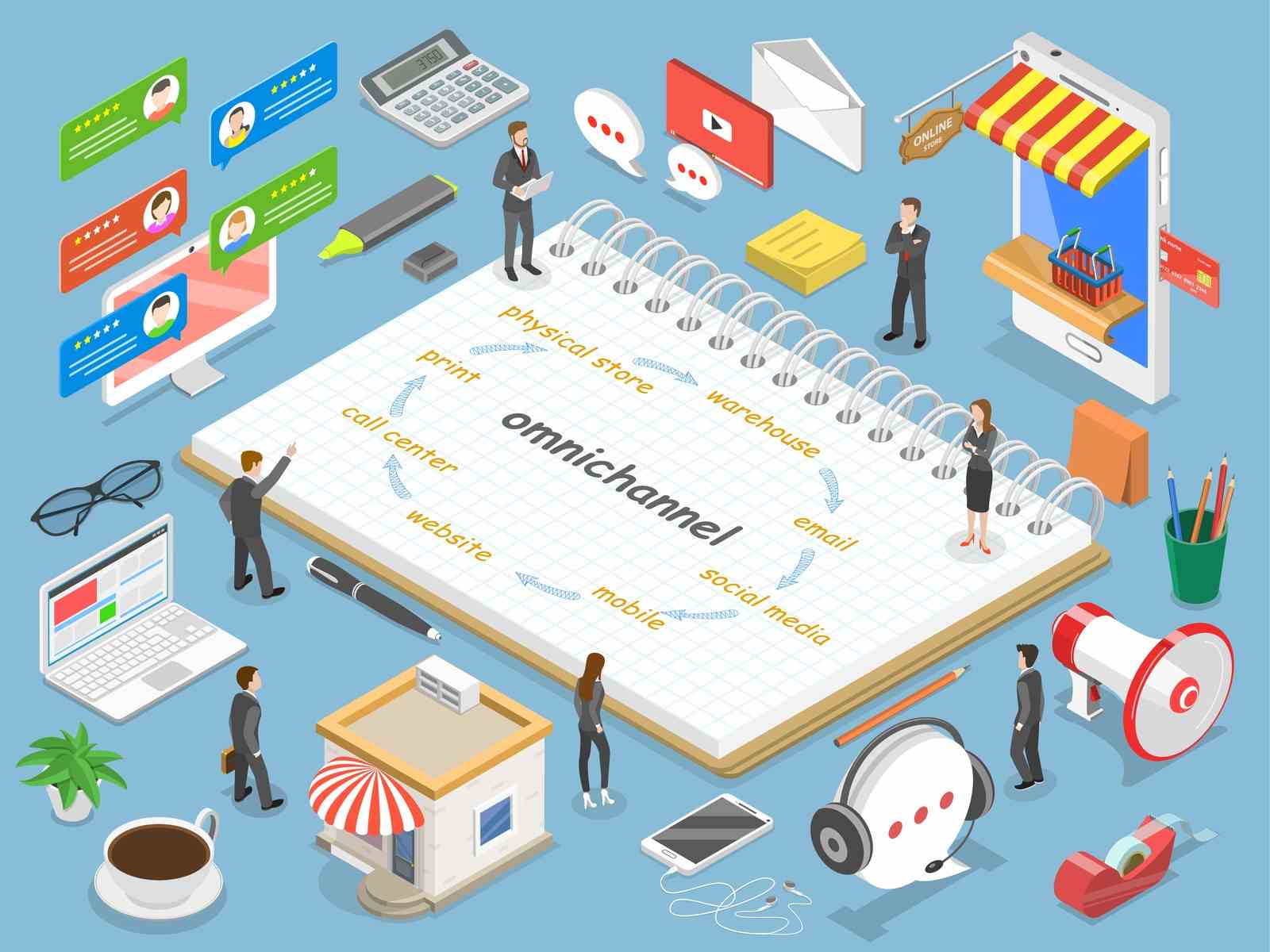 What is Omnichannel Marketing and Its Components?
Before anything else, what is omnichannel?
This is a process of using all channels to create a unified experience for all of your customers. This would include utilizing traditional and digital channels, such as in-store, online, or point-of-sale experiences.
Omnichannel marketing will create smooth and seamless message adjusting to your customers based on individual behavior using your sales funnel. That way, you provide a personalized customer experience.
The 'official' definition of omnichannel marketing is the use of digital and traditional marketing channels as a way to send relevant messaging to a business' customers no matter who engages with the brand and the channels used for engagement.
Examples of Omnichannel Marketing
Here are a few examples brands and businesses use omnichannel marketing:
Customers receive an email or text message about a promo during in-store shopping
Customers receive a text message about a promotion with mail from the mailbox with coupons
Clients are retargeted on social media, mentioning and abandoned product/s
This is an approach providing customers with a smooth and integrated shopping experience from start to finish. Meaning, channels will work together to create unified messages, voices, and the company's brand.
Today's customer is omnichannel, as they go bounce from one channel to another as they interact with eCommerce brands. And now, marketers are starting to respond to this customer behavior.
After all, have you ever visited an online store and purchased something on your first visit? Chances are, you haven't, and that's because as customers, we need to build up our trust with eCommerce brands before making that purchase.
When using omnichannel marketing strategies, it can mean:
When customers head to your brand, regardless the channel, you're present
Every channel customers use to interact with updates will automatically respond to customer needs
You will have an even deeper level of personalization regardless of who your customer is, the channel used, or what part of the customer journey they are in
Is this multichannel marketing?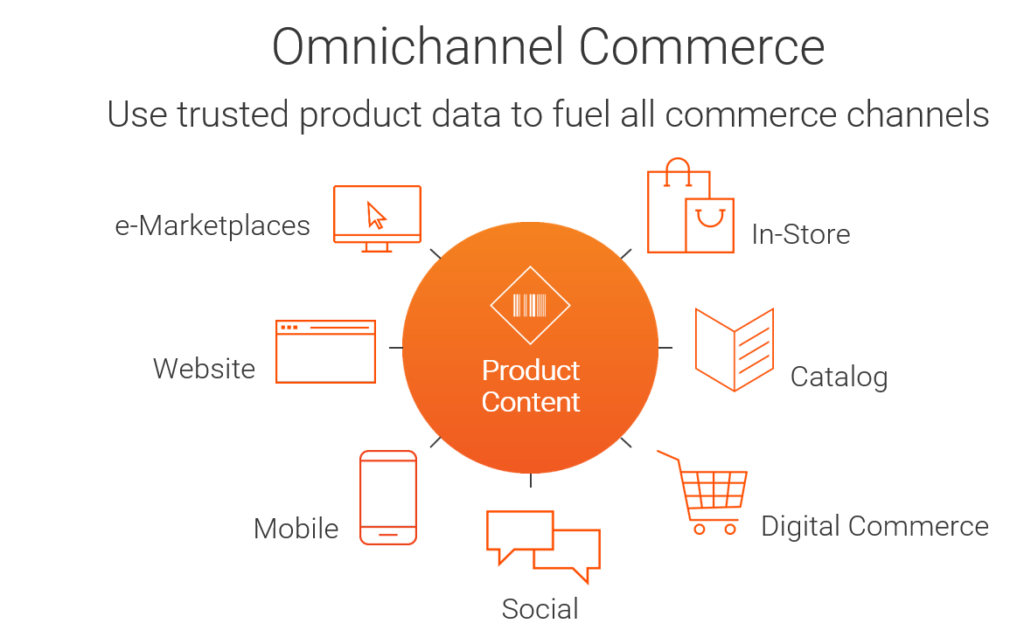 Multichannel vs. Omnichannel Marketing
The above definition might have you think that this is multichannel marketing. However, there are differences between omnichannel and multichannel marketing. 
Compared to multichannel, omnichannel marketing will keep relevant messaging by having channels update each time customers engage with brands. Multichannel marketing would have large and static messages in various channels, though these channels won't update or personalize based on customer needs.
The major distinction between both marketing practices is that multichannel will put the brand as the main focus of the strategy, sending out the same messaging out to all customers across all channels. This is what makes it completely different compared to omnichannel.
With omnichannel marketing, you are focusing on the customer in the strategy. With this strategy, the message will change and adapt to the way customers interact with other channels. One example of omnichannel communication is through an SMS marketing strategy. 
This all means that, when your customer experiences their customer journey, the channels will update automatically so the next step will offer more relevant messages to the customer.
Example of Omnichannel Marketing: SMS Marketing
There are many different examples of omnichannel marketing, but let's talk about the one we mentioned: SMS marketing. 
A customer will sign up for your mailing list and chooses to receive SMS messages. The customer journey, using the omnichannel marketing strategy, will go as follows:
You'll send the customer a welcome message with a first-time discount through SMS, then follow it up via email.
The customer will mostly come back to your store and browse through your offerings, signing up for notifications. They most likely won't purchase yet at this stage.
The customer will click on a retargeting advertisement then come back, browsing and adding more products to the shopping cart. The customer may leave the site.
Afterward, they will receive a cart abandonment message through an email, having them revisit their shopping cart.
After browsing and making the purchase, the order and shipping confirmation updates will be sent through SMS.
Afterward, the used channels can be used again for repeat purchases.
With omnichannel marketing efforts included, customers receive a personalized message directly relevant to their needs at any time, regardless of what channel they are using.
How Omnichannel Strategies Work in the eCommerce Industry

Now that you're more familiar with what omnichannel is, how does it work in the eCommerce industry?
Customers would respond much better to omnichannel marketing strategy. Based on a study from Omnisend, it shows that marketers that use three or more channels in campaigns would have more engagement compared to those who would use single-channel campaigns. 
That said, remember that engagement doesn't equate to more revenue always. But when comparing using single channel vs. omnichannel campaigns, campaigns that use more than three channels would earn a much higher purchase rate.
What does this all mean?
Not only do customers engage more with omnichannel marketing campaigns, but these campaigns would also encourage more purchases, thus better revenue generation.
Furthermore, customers are also spending more from businesses that use more than three channels compared to single-channel campaigns. This doesn't include customer loyalty yet!
In terms of loyalty, customers appreciate more personalization that omnichannel marketing strategies offer, and this would show in the improved retention rate. And we all know how valuable customers are repeat customers, as they are cheaper to convert, they tend to spend more, and even bring in new customers from word-of-mouth referrals.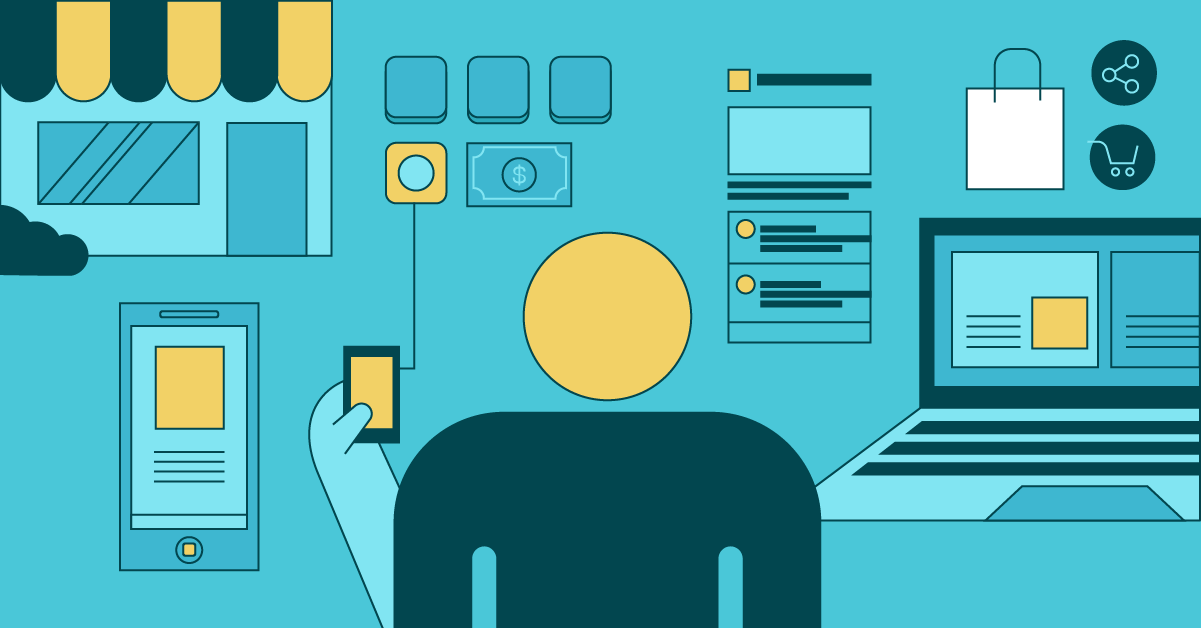 The Benefits of Omnichannel Marketing
There aren't any disadvantages of omnichannel marketing, as long as it is done right. Successful omnichannel marketing strategies can help businesses benefit from:
Improved Customer Loyalty
Customers will purchase from valued and trusted brands. With omnichannel marketing efforts, your business will provide a more consistent experience across all channels and platforms. This gives a personalized experience for every customer.
With this, you improve customer experience, leading to customer retention and trust in your business.


Better Brand Recall
Omnichannel marketing emphasizes o cross-channel consistency, which will make sure that your customers see your brand the same way throughout all devices and platforms. The consistency strengthens brand recall for all customers, which increases the chances of people purchasing from you.


Increased Brand Revenue
Omnichannel marketing strategies will improve customer loyalty, improve brand recall, as well as promote repeat purchases. All of these efforts will help businesses keep previous customers and attract new ones thanks to word-of-mouth marketing and content personalization.
As a result, more customers will come in, resulting in more business then more revenue. All of these benefits will help businesses reach their long-term goals and have them prosper for years to come!
How to Develop Effective Omnichannel Marketing Strategies
Are you now encouraged to use omnichannel marketing strategies! Awesome!
However, where can you start? You will need to create a strategy that works based on what works best for your business and customers, which would differ from other brands and competitors.
To help you out, here are the steps to follow so you can develop successful omnichannel marketing strategies:
Prioritize the Consumers
As I mentioned above, the main difference between omnichannel and multichannel marketing is how the former prioritizes the customer. That is why the first step you must take is to evaluate the customer journey.  
Look into the touchpoints buyers experience even before they become a customer. Evaluate these touchpoints and see to it that it provides the best and consistent customer experience. If it doesn't, then collect the relevant data and work with the necessary departments to make a positive change. 
The departments need to be aligned with the customer-first focus, working to create engaging customer experiences.
Know Your Audience
You can't provide great customer experience without knowing who your customers are! It's crucial that marketers and their teams understand the target audience and customers. This will mean developing buyer personas, identifying your target audiences, understanding their behaviors, demographics, wants, needs, preferences, along with their goals.
Once you collect that, you can leverage all relevant data to analyze and determine the patterns in your buyers' preferences. It's recommended to utilize efficient tools to gather, analyze, and store such data. After you gain an understanding of who your customers are, it will be much easier to develop and implement the appropriate omnichannel marketing strategies.
Use to Correct Marketing Tech
After identifying your customers, you will need to identify the solutions and tools you'll use to connect with them efficiently. It might be a bit complicated selecting the right tools that are appropriate with your tech stack. That said, it's best to start somewhere, and with these solutions:
Data analytics tools
Customer relationship management software
Social media management tools
Marketing automation tools
Customer engagement platforms
Segment Users
Next up, you should segment your audience, depending on their characteristics and the data points most important towards the business' goals. You can develop the segments based on the buyers' personas, subscription statuses, their customer journeys, among other categories.
Through proper segmentation, it will help eCommerce businesses tackle their marketing and remarketing efforts well.
Personalize Your Channels
Personalization is important when it comes to omnichannel marketing, as this is what boosts customer loyalty and satisfaction. You should focus on having a one-on-one connection with all of your customers and target audiences and deliver individualized content to your recipients.
You can do this with the correct data points, along with automation and analysis tools. Through relevant data and action, you can improve overall customer experience, which drives revenue, increases brand loyalty, and delivers a consistent messaging across all the channels.
It's recommended to utilize personalization features offered on the platform and channels you use. For instance, marketers can use Google Display Ads on their audiences' frequented websites, or to use targeting capabilities that social media platforms offer.  
While you personalize your messaging, make sure that you consider customer intent and the stage of the user's buyer journey. Look at it this way, you wouldn't want to message users that just signed up to download things or register for demos right away!
Track and Monitor Success
Lastly, once you have developed and implemented your omnichannel marketing strategy, you'll need to track and monitor its performance. You can do this with the right tools to report the accurate data and receive actionable insights to improve your strategies.
With the right metrics, you can report your strategies' successes and failures, using the data points to revise strategies to enhance your return of investment.
Fixing Common Mistakes in Omnichannel Marketing
Even if omnichannel marketing strategies are beneficial and there are new technologies to develop strategies, there are mistakes and obstacles experienced. This is why it's best to identify these common mistakes right away to prevent them from happening to you.
Here are the most common mistakes when it comes to omnichannel marketing:
Poor Content Strategy
Don't do the spray and pray method! You need to learn all about your buyer's personality, the way they shop, and how to create the relevant and engaging content for them and your channels.
The Way You Use Data
It goes without saying that data, research, and reports are crucial. If you don't embrace the big data solutions, your company will most likely fail.
Unfortunately, marketers are unsuccessful in leveraging and utilizing data to the fullest. This is why you need to avoid what others are doing and get a complete view of the data, fixing and removing those that aren't relevant to the business.
Isolated Measurements
When you measure success of touchpoints in an isolated manner won't give you the complete picture of how your strategies are working. Consider every touchpoint as your system, measuring everything.
No Action Taken
You have the relevant data, but what about the action you'll take from it? If you fail to take actionable steps on the available and relevant data you have, then it would result in ineffective marketing campaigns.
You can fix this issue by hiring technical hires that will optimize the data and technology available about your customers. They will then help you develop an even better omnichannel marketing strategy.
Ineffective Strategies
Customers end up suffering due to a disjointed experience the brand offers from poor strategies. Make sure that your customers are always the main focus of your strategies and use a data-driven approach to create such effective strategies.
Poor Implementation
I know how challenging implementing marketing strategies can be with so many new channels, like social media or mobile apps. Change your focus from the channels used and focus more on customer experiences for more effective implementation.
KPI Measurements
Marketers would measure the campaign's overall effectivity. However, many marketers don't measure the KPIs during each stage of the buyers' journeys. Rather than measuring the campaign as a whole only, you should measure it during every stage of a customer's journey for better success.
The Best Practices of Omnichannel Marketing
After developing a strategy, you will need to implement it soon! While following your omnichannel marketing strategy, you should perform practices to help it become successful. Here are the practices you should begin doing:
Project Consistent Brand Voicing
It's hard to stand out with all the competitors and industries, especially in the online world with information overload! Customers are hounded with emails, SMS messages, notifications, among other pop-ups from different channels. Because of all this, brands will have a limited window of opportunity to stand out.
This is why you should have a consistent brand voice across all of your channels to improve your brand recognition and maintain customer experiences. Customers will also be able to go through the buyer's journey without issues.
Become Device-Agnostic
Did you know that the typical internet user would access your website or other channels using 2 or more devices? This is why you should have a responsive website and/or mobile app, working across all devices. 
Responsive websites will make sure that users will experience easier navigation and access content well no matter the device. From the text readability, form fields, among other website elements, be sure that these are all readable and easy to use in various devices and operating systems.
Don't have users and viewers work to reach you well. If you don't have the navigable and responsive site, users will want to move on to other businesses that offer better platforms.
Speaking of platforms, if you are using the omnichannel marketing strategy, you will need to be proactive and accessible throughout every channel you use. Don't be accessible only in limited channels, you should interact and engage with your customers through their medium of choice.
Permit Self-Service
Customers want and need immediate and relevant responses to their queries and complaints, if any. There are two issues to this:
Connect with customer service representatives, though this can be time-consuming
Rely on chatbots, though these are still on the works and have some limitations
This is why you'll want to encourage customers to resolve the basic issues on their own. This can be done through providing a FAQ webpage, self-service portal, user forum, and by providing instructional content to answer the frequently asked questions.
Bonus Tips on Omnichannel Design
Besides the omnichannel marketing strategy, you also have to think about the design. This is a crucial element in your marketing strategy, as this is the way your customers will read and understand your brand messaging. That said, here are bonus tips and design principles you should keep in mind:
Make things easy
No one wants things to be disrupted or change, which isn't always easy for customers. However, they would want to receive something better or be directed to better areas. Disruption will help them get to that place. 
Whatever new product, service, or brand companies offer needs to be relevant to their customers. It all boils down to knowing who you audience is and what they need so you know how to make their overall experience an easier one for them to go through the buyer's journey smoothly.
Stay consistent
End-to-end experiences in omnichannel should remain consistent among all the touchpoints. You will need to stay consistent with your talking points across all the channels. May it be the design, product, print, packaging, user experience, or customer interface, keep the same message.
There are times when new programs or systems would focus more on specific parts of the process, forgetting the important supporting details. For instance, how will you support your system in-store and will there be in-store staff trained about the program? Will they be able to answer questions, resolving any possible issues?
Make sure that you address the broader infrastructure to deliver the best and increase sales.
Gain trust
And of course, gain your customer's trust. If ever your campaigns and system won't deliver, you end up losing trust. When thinking of design, remember that it's all about having empathy.
This is linked to being consistent but taking on a deeper meaning. Since omnichannel will involve having to give personal information and dealing with financial transactions, you have to offer safety and be in control to gain your customer's trust and loyalty. If you underdeliver, then you lose trust as they undermine your brand and store's overall security and performance.
Conclusion: Is Omnichannel Marketing Worth It?
When you leverage the benefits of omnichannel marketing, you can provide your users and clients a unified experience. Such efforts won't only result in smooth user experiences, but also increase customer loyalty, sales, and improve your brand awareness. That's why it's best to make that shift and focus on omnichannel marketing strategies for more customer retention and revenue.
I hope that this guide on omnichannel marketing completely informed you of its advantages and how to incorporate it into your current strategies. Keep this information in mind and begin using any of these practices now!
If you would like to utilize research tools and grow your eCommerce business with the right marketing efforts, contact us for more advice and receive professional services here at Analytic Index.