Sales and Share Software: Why Do You Need It?
Here at Analytic Index, we understand how succeeding in sales isn't an easy job, especially among eCommerce businesses with a lot of competition. You will need to have superb marketing skills, a good relationship with customers, and the drive to keep moving forward. Besides this, you will also need the right sales and share software and solutions.
Those who utilize sales technology can outperform their competition with the relevant data and actionable insights they receive. However, what is sales and share software and how does it help businesses grow? Read on as this article talks about sales and share software and its uses.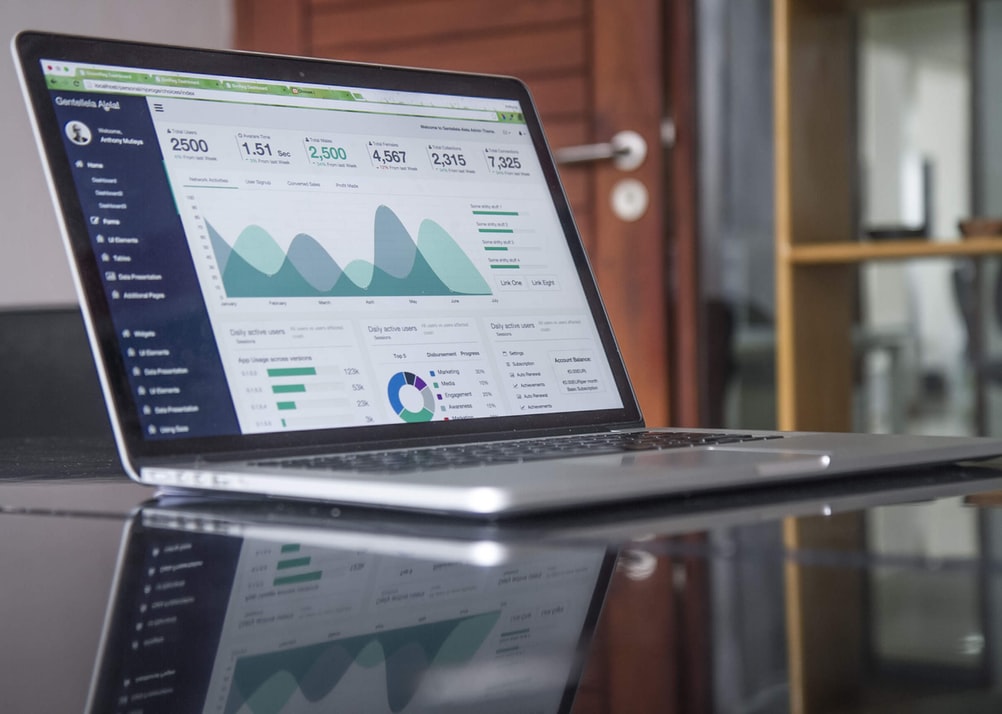 What is Sales and Share Software? What Does It Do?
Sales and share software refers to the digital tools businesses use to make work much easier. These tools help businesses understand more about their prospects, such as who will most likely invest in a business' offerings, when to reach out, and how to engage with the prospects.
Through these sales tools' automation features, they save a lot of time on tedious administrative tasks and have people focus more on providing value to their customers. You can get to learn more about its benefits in the next section!
Here are the key features sales and share software offers to businesses:
Data Analytics
Data is a vital part of all processes in a business, and this isn't different when it comes to sales. The data collected from prospects need to be analyzed to understand the intent, scoring them. This analysis will be used to get more insight into prospects, identifying possible opportunities to increase sales.
Sales Activity Reports
Sales activity reports need to be easily accessed on sales and share software. This helps businesses and sales representatives to monitor previous sales, reconciling accounts as needed.
Order to Payment
Sales and share software needs to manage all interactions with customers from the moment they place an order (or inquire about the offerings) down to making the payment and finishing the transaction.
Inventory Management
An important feature of this kind of software is how it can manage and update inventories while selling them. This helps sales teams stay ahead of the customers, reducing any shortage costs.
Full View of Prospects
Businesses need sales and share software that provides a broad and narrow view of their prospects. This helps in personalizing sales approaches towards the prospects, increasing the chances of conversion. 
Sales teams will want to understand prospects on a deeper level, and efficient software will assist in achieving this. Furthermore, this kind of software will also provide the ability to filter prospects based on different categories, such as their age, location, among other demographic data.
Software Integration
Sales and share software don't work alone. They will require data from different departments under the company. That's why good sales and share software should be able to integrate with other business software, such as contact management, social media, marketing, among others. 
I'll be talking more about the different kinds of digital tools related to sales and share software below!
Security and Easy to Use
Security is a crucial feature every sales and share software should prioritize. Businesses deal with sensitive business and customer data, so you wouldn't want hackers to infiltrate and steal such data.
Also, sales and shares software must be understandable and easy to use. You won't want your team to spend a lot of time learning how to use the software, which only reduces productivity and increases chances of issues and mistakes.
Sales Software vs CRM
You have probably heard of Customer Relationship Management software as well, and this is different compared to sales and share software. 
CRM software is a kind of digital tool for managing interactions with customers from the moment they contact the business down to finishing the transaction. This software will infuse marketing to generate more leads, interacting with potential customers. Furthermore, it offers features such as following up on prospects until they head towards the buyer's journey. 
Afterward, that is where sales software will be used.
Sales software will help a business manage all aspects of the sales cycle. From the inquiries and orders down to invoices and payments. After the sale has been completed, CRM will continue customer interaction through regular communication and promos.
Think of CRM as a tool used for customer interaction before and after the sale.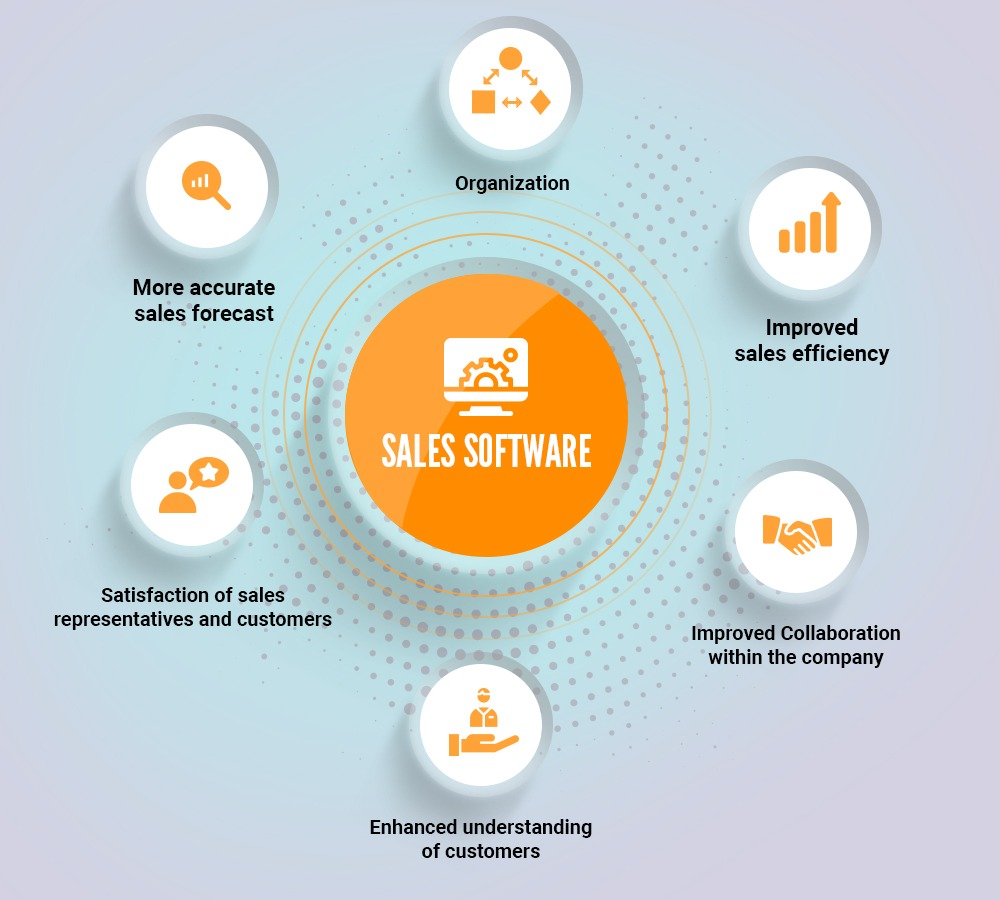 Why You Need Sales and Shares Software
Sales tools will help businesses understand more about the prospects that will most likely invest in their offerings. There are many reasons why businesses need to invest in sales and share software too, as it offers the following benefits:
For modern technology
Employees are beginning to demand more modern tools to work with in the business. Companies that still use the traditional sales methods will end up losing sales and productivity, as well as their employees.
This is because old-fashioned sales methods would take more time to do and are quite tedious and repetitive, causing more burnout. With the right sales and share software, employees will be able to increase sales, as well as boost productivity and motivation to work. Based on LinkedIn's State of Sales 2020, 47% of sales professionals say that they utilize sales tools daily for closing even more deals.
And remember… More of your competitors and businesses in various industries are already using modern technology for their organization. That's enough reason to start using modern technology, so you can be up to par with your competitors and get the chance to stand out.
Better organization
With sales and share software, you can make sure that all of your customers' and prospects' information is on one platform. This will reduce data duplication, providing a more unified approach in terms of sales management.
Improved collaboration and teamwork
Sales operations will be much more efficient and improve through sales and share software. This is because the sales process will be unified, streamlined, and optimized for customers and employees to have an easier time throughout the buyer's journey.
Enhance customer understanding
There is a lot of prospect and customer data businesses will have to collect, which they can utilize for reconciling accounts and creating content based on what their target audience wants and needs. When doing this manually, it will be extremely confusing and take a lot of time to sift through all that data.
With sales and share software, you can easily look for specific customer data, filter through the data based on specific characteristics, and understand them more with all the right data shown on the screen. It beats having to manually input the information and look for such data yourself when needed.
Better satisfaction
When the sales team is more productive with sales and share software, their productivity and satisfaction increase. The same will go for the satisfaction of customers and prospects since they will be served better by efficient sales teams. Both parties benefit from good sales and share software!
Accurate sales forecasts
With excellent sales and share software, businesses will be able to easily forecast the sales and business metrics based on past transactions and activities. The forecasts received will be far more accurate compared to businesses that create reports manually, lessening any errors and time consumed collecting data to create forecast reports.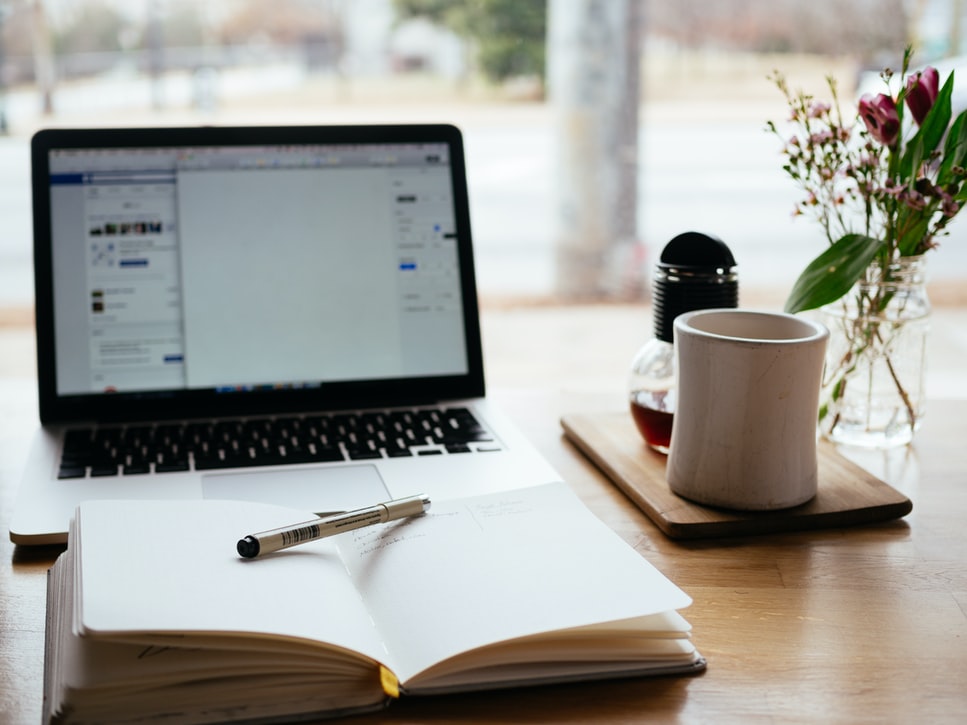 The Different Types of Sales Tools
There are different kinds of sales and share software, separated under categories. Included in this list is CRM software, among other useful sales tools that will help you collect, organize, and utilize relevant data for customer retention and satisfaction.
Here are the different sales tools categories to consider investing in:
CRM Software
CRM software was mentioned above, which helps manage customer relationships and is used before and after-sales. This kind of software can help businesses monitor existing customers to enhance customer relationships and improve retention. It will also automate communication and keep a business on top of all sales and marketing efforts.
Since its creation, CRM has matured into a more complex and multi-tiered support system. Now, they offer real-time updates, execute advanced lead scoring, and even automate repetitive tasks to help sales teams optimize the sales process.
When selecting CRM software, you should look into tools that can be integrated with other useful sales tools and platforms. It should also be easy to use and with a platform built for your business needs, whether you are a small business or enterprise.
Sales Intelligence
Sales intelligence (not to be confused with search intelligence) refers to the wide range of technologies that will help businesses find, monitor, and understand customer and prospect information. With this software, sales teams can conduct pointed searches for businesses using specific sets of real-time data points, from buying signals to technographics.
This is an essential technology more and more sales teams are using, as it offers data that is more than emails and numbers. It also provides contextual information about the contacts, including current contracts, purchase histories, and digital footprints.
Knowing such data is extremely helpful since sales teams will need to stay relevant and communicate with customers and prospects throughout every touchpoint. That way, businesses will know who they are talking with and how to keep their prospects and customers engaged. It removes the manual processes of looking for relevant insights required and having to verify them for accuracy.
Sales Acceleration
Sales acceleration software is a strategic way to achieve sales conversations, as well as to shorten the sales cycle to close even more deals. It speeds up the sales process by automating admin tasks and streamlining sales processes.
While it's possible to do this manually, there won't be enough control and accuracy, and speed without those two will equal failure. With sales acceleration technology, businesses will experience better efficiency and improved engagement, along with organization throughout the sales ecosystem.
Under sales acceleration software are other tools, such as email tracking software, coaching tools, sales engagement software, among others.
Sales Gamification
You are probably already using sales gamification to an extent in the business. These kinds of software will be able to boost motivation and sales performances so businesses gain the most out of their sales teams.
This is a pretty interesting software, with sales managers choosing the metrics teams are judged by. Then, the tool will rank employees based on how they succeeded against the chosen metrics. It's like a fun competition among sales teams to work harder and smarter to reach goals while amplifying the competitive spirit.
Sales Analytics
Sales analytics software describes systems and tools allowing businesses to monitor, evaluate, and further improve the performance of sales activities. The software would also predict trends and results, identifying relevant insights.
Businesses will have a better view of things, breaking down sales into more understandable pieces. It will show you how campaigns, products, and salespeople are performing well and what areas need to be improved on.
This software has become a vital part of sales and research reports. Rather than gathering data and analytics through spreadsheets (increasing chances of disorganization and inaccuracy), the software will help businesses access data systematically in one platform.
Sales analytics tools are typically implemented with CRMs to reveal insights based on existing data.
Account-Based Marketing
Account-based marketing technologies provide marketers and sales teams the ability to create scalable and personalized marketing campaigns. It will also measure results against key performance indicators to prove revenue contribution. When adopting this marketing method, you will focus on specific high-value customers and use highly targeted and personalized campaigns.
By doing this, you are focusing more on highly targeted accounts that are best for your offerings, compared to concentrating on high volumes of prospects. The software will realign the sales and marketing teams differently from general branding. It will be able to create more personalization throughout the sales process and buying journey, which will make prospects and customers more likely to convert.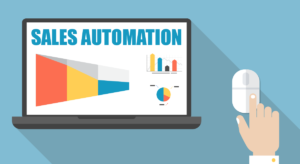 Marketing Automation
Marketing automation and lead generation software will help when it comes to buyers looking for the seller!
The software will have businesses streamline marketing workflows while optimizing marketing strategies through automating marketing tasks, including email marketing, lead generation, social media posting, and the like. This will help businesses build a rich database of contacts from conversions, especially when people exchange their contact details and other information in exchange for valued content.
When new contacts will reach the marketing automation platform, this software will help businesses qualify and prioritize the leads, nurturing them until they are sales-ready and going through the buyer's journey.
Furthermore, the software also offers analytics features to measure the performance of campaigns across different segments and channels. Such features would measure campaign performance on KPIs, return of investments, and how campaigns impact company revenue.
Customer Service
Customer service tools will help businesses manage inbound and outbound communications across various channels. They will also help in delivering service efficiently and resolve any issues.
Such tools have help desks, live chats, as well as social customer service and complaint management software. With these kinds of tools, businesses can track and monitor customer requests, understanding the response time with analytics functions.
Since these tools are also machine learning and collect data, you get to learn more about your customers, their wants and needs, as well as receive critical feedback to improve your services.
With all these tools in mind, you have to be sure that you select the right ones suitable for your business and sales teams. Under these types of software are different brand names, which can get confusing.
Here at Analytic Index, we offer sales and share software solutions to provide everything you need, from identifying shopper trends to relevant keywords. Such data can help you boost sales and increase your customer base, so you won't have to do all the hard work!
Bonus Tips: Increase Your Online Sales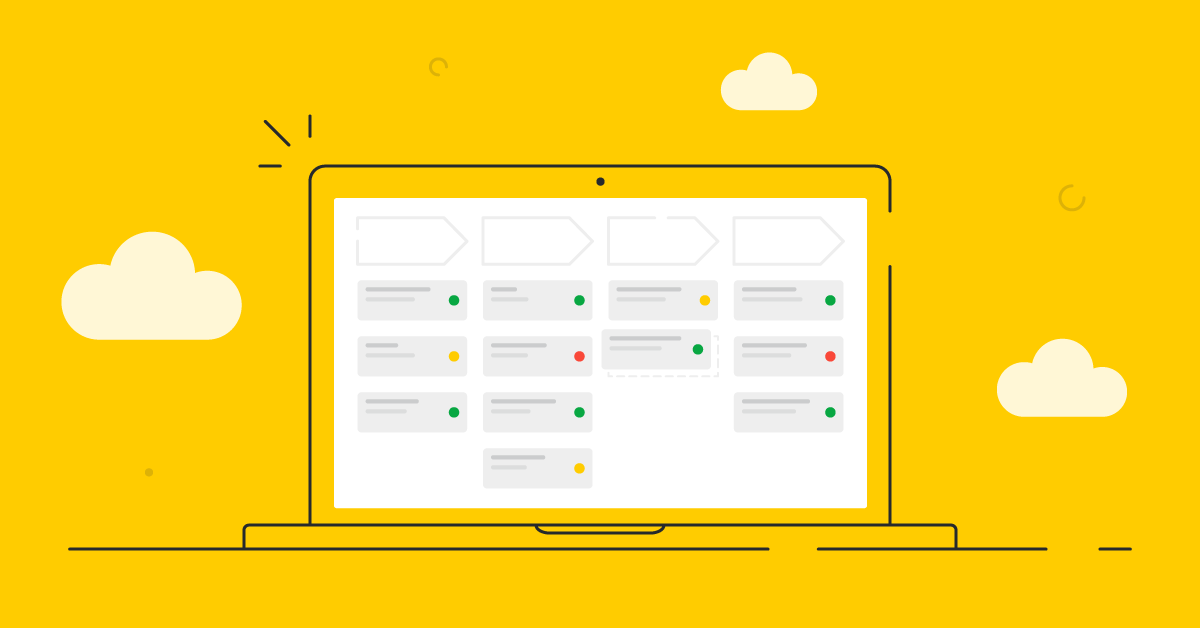 There are other practices to follow for businesses to increase their online sales with the help of sales and share software. Here are a few tips to keep in mind:
Identify your target audience
Gaining sales isn't just about using sales and share software, you first need to gain a customer base for it. This means you need to identify your target audience and ideal buyers. It can also help you create the right content and marketing strategies based on what customers want and need. 
You can use your sales and share software for this, sifting through who your repeat customers are and if they share any similarities, may it be their gender, age, location, or other interests and characteristics. Also, you can look into their buying journey from their information, seeing if there are specific moments that had them choose your business.
Optimize your content
Sales and share software will help you identify shopper trends and popular keywords, which can help you know what kind of content to roll out. You can also optimize your content and use appropriate keywords that will rank high in search engines, which customers will use to find your brand.
In terms of creating content, it's best that you utilize case studies, video tutorials, and create insightful content that will inform customers and prospects more about your business and offerings. This will increase trust in your business and encourage them to purchase from you, based on the studies and informative content you provide. Make sure that you use effective calls-to-action in your content as well for visitors to what action to take and where to go next, which will increase your conversion rates.
Besides that, optimize your website, ensuring it is responsive and works throughout all devices and operating systems. It should adjust according to the device one uses for easy navigability, making it a smoother buyer's journey.
Utilize social media
Social media marketing is a very effective and budget-friendly method to grow followers and prospects quickly. With just a couple of bucks a day, you can reach hundreds to thousands of targeted leads worldwide from networks like LinkedIn or Facebook.
Make your social media ads and posts informative, using data from your sales and share software to know how you should target and what kind of content to place in your ads. Avoid using any hard-to-understand jargon and consider using engaging items like emojis, videos, and GIFs. Performing split tests will help you know which ads are more effective and what will help you convert.
Nurture your leads
Mass emails are irritating, and you have probably received a lot of them. This is why you know that customers and prospects can get irritated with email newsletters, too. But if you create an engaging and interesting email newsletter, you can nurture leads that convert to customers or repeat clients.
The data you collect from sales and share software can help you get repeat customers and gain customer loyalty. Provide clients relevant information regularly, engaging with them, and building a good connection to have them come back to your business. Besides providing instructional content, give exclusive offers and promotions based on previous transactions!
In Conclusion
With today's technology, you don't need to perform manual tasks anymore, nor will you have to guess what your customers want and need. There are now tools and solutions to take advantage of, starting with sales and share software. This can improve processes, close transactions, and have you gain insight to connect with your customers for more sales!
Hopefully, you found insight on the sales and share software, knowing more about its uses and how these tools can benefit your business. Don't wait any longer and look into this business solution to reach goals now!
If you would like to learn more about sales and share software, and even leverage its features, contact us here at Analytic Index. We can provide you the effective solutions to help you boost your sales and take action with relevant data we collect about your business and customers.