The Ultimate Guide to Mastering the Digital Shelf
When you walk into retailer stores like Target or Walmart, they might not know what they are looking for, exactly. But they do have a particular product category they plan to browse in, or specific brands or products needed. Other times, they would ask sales associates for help, or look for the section they're interested in, comparing the products they see on shelves. 
Think of digital marketing as how one handles a physical store. When consumers look around the aisles of their local store, there are a ton of products calling out to them. The ones that have the best placement, usually those by the register or eye level on shelves, will most likely catch attention. The perceptions of quality and market leadership are influenced by positioning as well, with brands paying for that. 
However, while brands are investing up to $500 billion yearly for better positioning in physical stores, consumers are now looking into the online world for researching, discovering, and purchasing products throughout the day and using different devices. 
The numbers prove it! 84% of smartphone shoppers now use their mobile phones to help them shop when in physical stores. Up to 1/3 of shoppers use mobile phones to look for information rather than ask store employees.
What does this all mean?
 Instead of using retail shelves to find what they need, consumers are now looking for answers on the pages of search results, which we call the digital shelf. Just like physical positioning, brands' placements on the shelves can make a huge difference, bringing you traffic from hundreds and thousands of interested, relevant audiences. As a result, you gain more sales and brand awareness when potential customers are considering purchasing your products and/or services.
This article will tackle everything you need to know about the digital shelf, from what it is down to its importance, along with what strategies you can follow. Read on!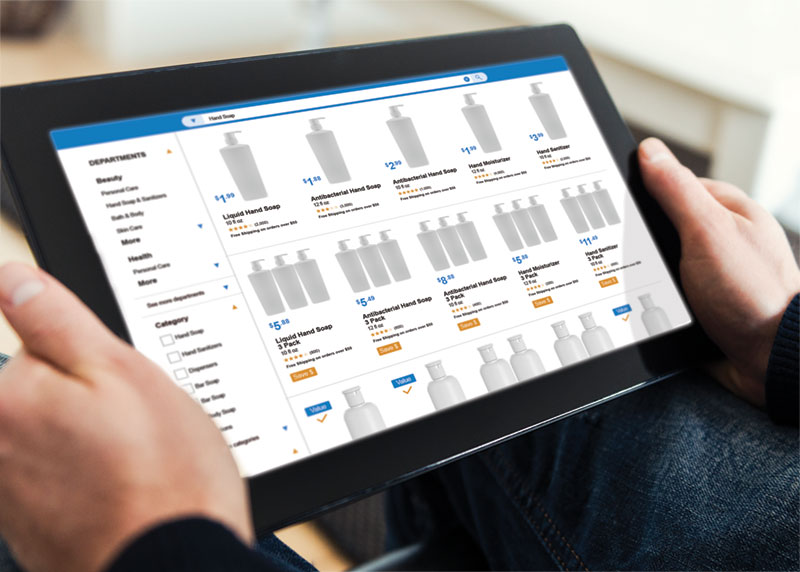 What is the Digital Shelf?
Before anything else, what is the digital shelf in the first place?
This is how and where your brand's products and services are displayed online, may it be on product description pages on retailers' websites, third-party marketplaces, mobile apps, personal websites, or other eCommerce channels. This is the place where digital consumers browse, discover, and buy products they want and need, just like physical store shelves.
For most consumers, the major digital shelf is on the search results page, where most consumers look for products to purchase after they typed (or used voice search) their direct inquiries on the search bar. Or, they can filter their product choices based on their individual preferences and requirements. Other examples that fall under digital shelves are curated product lists, category pages, along new product release email campaigns.
Similar to physical store shelves, digital shelves are where brands control their appearance and the story of the products they post online. However, rather than strategic product placement, flashy packaging, or aisle endcap groupings, brands rely on the content they put out with their products.
Content elements needed for digital shelves will include product descriptions, images, videos, prices, instructions, variation options, along with ratings and reviews. When you combine all these factors, the elements will be displayed on retailer websites so consumers can create informed online buying decisions.
Why Is the Digital Shelf Important?
Focusing your efforts and creating strategies on digital shelves is important, as this would directly impact your sales, profits, and overall brand reputation. For instance, did you know that:
Studies show less than half of consumers would click past the first page of search engine results, so the majority of traffic and conversion will be gained from the top product placements.
More than 60% of consumers say that they would search, considering online ratings and reviews before they judge the brand and decide to buy something.
73% of consumers state that a key factor when searching through digital shelves is detailed product content, helping them make an informed buying decision.
More consumers are now turning to digital shelves to perform research before they create a purchase in physical stores. Digital retail channels and detailed product content will influence over half of retail sales.
With all this in mind, it's important to strengthen your online performance, which will have a direct impact on shoppers' retail experiences. This will also allow all stakeholders in your business to receive access to just one source of information, which avoids and reduces data handling errors or delays from slower manual processes. That's why digital shelf services are critical for brands today, so they can deepen ties between departments as they need to work together to grow online.
Why is Digital Shelf Analytics Important?
Now, on to Digital Shelf Analytics, which is a software solution that is an alternative to a manual compilation of retail data made for brands, manufacturers, along consumer-packaged goods companies. That way, people can view real-time data utilizing sophisticated software, which scours the web to collect performance metrics from various digital retailers' platforms.
As a result, people have access to information regarding their products and category performance online without having to look for it on their own. Such analytics have helped multiple people, along with core eCommerce functions in organizations, form brand managers down to marketing managers, assisting them in creating actionable choices.
Besides what was mentioned above, why are digital shelf analytics (DSA) crucial to your sales and profit?
Save Time and Effort 
The biggest benefit of DSA is the time you save manually when compiling data. Rather than manual work, which was once the way to gather and compile data, most brands would see this as insufficient, with them preferring to spend the time on other important activities such as taking action from valuable data.
Because compiling manual data is consuming, slow, and resource-heavy, big brands that have an expanding digital shelf will find it difficult to work without Digital Shelf analytics software or tools.
Furthermore, Digital Shelf Analytics improves the analytical accuracy and will help you completely understand the current online performance of your product and categories across various digital shelves. There is no human error and you are constantly updated in real-time without wasting hours of manual work that runs the risk of mistakes.
As a result of all the valuable data you receive, you can audit and measure products, making sure that the product range is constant across all digital channels, meeting standards. This will have you drive higher conversion rates, product discoverability, and increase chances that your products show up in the top part of search results.
Track Digital Performance
DSA helps you track digital performance using visualized category data insights. Information that would have been missed from manual processes is now easily accessible at any time. Such insights will give a better idea of your digital shelf and its current performance.
The best digital shelf analytics provider will give a complete category view so you see your products and the rest that are part of your category across retailer channels.
Serve Digital Customers Better
Compared to customers in physical retail stores, digital shoppers have more access to information helpful in their buying journey. Customers are probably considering various things as they compare products with one another, including ratings and reviews, product images and descriptions, promos, and prices.
In digital spaces, customers won't need to walk to other stores to get information, as they can get it within seconds without having to approach anyone. That is why customers would feel frustrated if they find products with missing data or inconsistent messaging when checking other channels. 
This is why accurate product content is crucial to building trust, which is often what can help you get a sale compared to competitors. They want detailed, complete, and exact! 
With DSA, they can track inconsistencies and flag them as soon as possible for you to edit. Doing this will improve your digital image and optimize your digital shelf.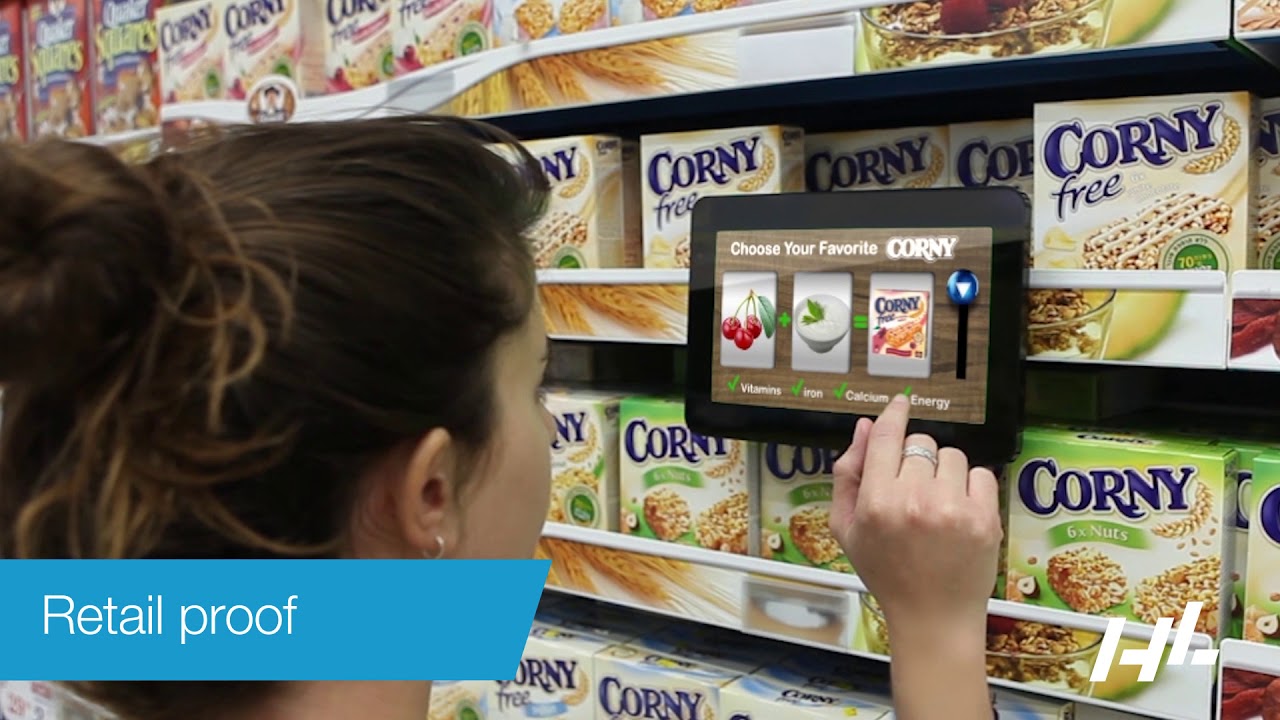 The Data Digital Shelf Analytics Can Provide
When you use DSA applications and software, you get to receive various useful data, which falls under six categories:
Sales Data helps identify trends that can have one see what factors can influence shoppers' behaviors.
Search Data is also known as product visibility or search performance, which ensures that optimized products are shown. From here, you see information on ranking in organic and sponsored product positions, so you can make informed decisions on the necessary retailer promotions.
Product Data will help refine shopper perception, making sure that buyers are satisfied with the information they find as they research products. It can span from basic factors like consistent product titles, down to advanced factors like rich media.
Promotional Data is linked to price, though Digital Shelf Analytics permits you to monitor this part separately. When you are updated with percentage discounts, you stay competitive across other platforms and areas.
Pricing Data provides you valuable data on your and competitors' product prices.
Ratings and Reviews can help with new product ideation and improve on existing products, analyzing brand feedback. From here, you get shoppers' perceptions of your brand and your competitors as well, so you can find opportunities to fulfill demands that haven't been met yet.
Under this, there are category-specific insights in DSA Platforms, which are similar to total category sales that can't be manually retrieved. This allows you to gain competitive insights so you know how to step up against your competitors.
Each category of data can give you actionable insights to take advantage of.
The Challenges of a Digital Shelf
While it's crucial to perfect the digital shelf, you may encounter challenges along the way, such as:
Digital shelves aren't standardized across all retailers, meaning product detail page setup and requirements need customizations for every retailer brands partner with, which can be tough for small brands with limited resources
Consumers can't physically interact with the product, so ALL necessary information needs to be included in order to make a positive purchasing decision.
Requirements continue to change and evolve, which is why brands need to keep up with all new trends, consumer behaviors, retail channels, and changes in search algorithms, which can change every day.
Assortment might be tougher to manage online compared to offline. When selling online, sell-through and in-stock rates can be tough to manage since your products are available in different retailers with various fulfillment models, making it vital to set up and sync such processes earlier.
Just like trends, digital shelves are dynamic and change constantly. Search placements can be updated hundreds of times throughout the day, making it hard to manage and keep up with.
While challenging, it's worth the time and effort spent, with the benefits mentioned above. Furthermore, there are ways you can win the digital shelf despite these challenges, starting with effective strategies.
Reasons Why You Need Digital Shelf Strategies
When you understand the digital shelf, it can make or break your ability to succeed in the online world. By developing an effective digital shelf strategy, you can benefit from optimized product content, better search placement, leading to more product page traffic and higher conversion rates, aka SALES and PROFIT!
At company levels, digital shelves will affect the whole brand's ecosystem, such as eCommerce, consumer relations, account managers, revenue and finance, down to marketing, supply chains, research, and development, along with merchandising experts. This is why you need to ensure that you have a cohesive strategy for all the moving pieces of your company to work together.
Components of an Effective Digital Shelf Strategy
These are the things you should know as you create a digital shelf strategy:
Digital Shelf Planning
Setting organizational goals is the first step to setting organizational goals. You can set hard and soft goals, with your strategy tailored to specific goals.
Prioritization
Next up, you need to prioritize the brands, retailers, and products resources will be dedicated to. This will help narrow down the portfolio so you know to concentrate on higher performers, like bestsellers, or new releases and quick growers. You also need to prioritize the competitor. Products that are helpful to track and benchmark against.
Personnel
The personnel focuses on how many employees and what roles they should take to execute the strategy. This would include the owner of the digital shelf strategy, product content writers, strategy and insight analysts, search specialists, and supply chain experts.
If you are unable to add resources, then you can opt to hire eCommerce agencies like us here in Analytic Index, where we can help provide useful data to help with your digital shelf
Monitoring
Once you have set priorities and allocated resources, then you'll need to set a plan to measure and monitor progress against your goals. This will mean that you have to develop a core set of KPIs to determine your wins and loss rates. Your KPIs need to correlate to specific areas of your strategies and monitored them regularly, highlighting success and where you can improve on.
Toolkit
Just like other business processes, the right tools will help teams perform their jobs efficiently. Here are categories of tools you should look into using with your digital shelf strategy:
Measurement and analytics
Content management
Review syndication
Paid search and media
Distributed commerce
Optimization
Once processes and tools are set, then you'll need to continuously improve your digital shelf optimization. Use all the insights you gathered to revise, update, and improve your strategy. You can do so by benchmarking your product KPIs against competitors to ensure that your performance is up to par or better.
Commitment
And lastly, which is most likely the most crucial, you need to provide commitment, support, and proper funding to your digital shelf strategy. You can receive support from the executive teams by sharing the return of investment of the strategy, share information from research firms and industry experts, along finding case studies showing the benefits and importance of eCommerce.
How to Win on the Digital Shelf: Using Digital Shelf
Now that you know all about the digital shelf, how can you use it to win? Here are tips to follow so you can stay on top of the digital shelf and gain more traffic and conversions:
Understand Your Customers
It's important to be flexible and focus on your target audience's shopping behaviors, as this can help you win the digital shelf.
For instance, in-store shoppers would purchase smaller or single-item products, while online shoppers will purchase in bulk. With that observation in mind, consider a Price Pack Architecture to have your product more enticing. Furthermore, be strategic in terms of online promotions to pique interest and have people select you over competitors.
Secure Placement
Just like being at eye-level on physical retail shelves, you need to emphasize where your products appear on the search results pages. Products that receive the most attention would be on the top 1 or near the top of page 1 in search results engines.
You can accomplish that placement by purchasing headline banner ads, sponsoring top-ranking spots, and also boosting organic search, using SEO strategies. Organic search can improve when you incorporate relevant keywords in your product descriptions, along with including all required content components. This is where keyword research comes along.
Products Should Stand Out
When talking about the digital shelf, content is similar to packaging, so it should grab attention. Here are ways to have your products stand out and be chosen among the rest on the digital shelf:
Make sure that your product titles have the appropriate descriptions, keywords, and length
Have high-quality images to benchmark against competitors
Personalize your product descriptions and images, catering to your target market
Use product content sections retailers allow, such as bullet points, videos, FAQs, etc.
Unify and represent your brand voice among all your owned products
Optimize content for all retail channels, devices, and screen resolutions
Have a content management system so you can organize and streamline SEO processes and content
Stay In Stock
It's pointless to invest in product content and high search placement only for your items to be out of stock. Consumers will end up feeling frustrated, moving on to other brands and products to put their money on.
This is why it's important to have a proper system to alert you and your team of low in-stock rates across all your retail channels. That way, you can restock ahead of time and not miss out on any sales and possible profit.
Strengthen Product Reviews
More positive reviews would convince consumers to select products from certain brands over their competitors. Because of this, it's recommended to incentivize your customers so they can leave reviews after recent transactions, or set up reminders to prompt customers to leave reviews after they received their item.
Focus on Important Products
You can do so by identifying items that have the highest margins, search volumes, growth rates, profits, and/or ratings. Afterward, make effort into ensuring the content is at its strongest, sponsoring keywords relevant to the products. Then when you have your top products dominating digital shelves, start moving into your other parts of the portfolio, but do NOT start spreading yourself and the efforts too thin.
Invest in Help
There are many third-party software and tools you can invest in to improve your strategies. It can take a lot of resources to execute your strategy and monitor all retailers and channels, which is why external partners can bridge those gaps and get you up to speed.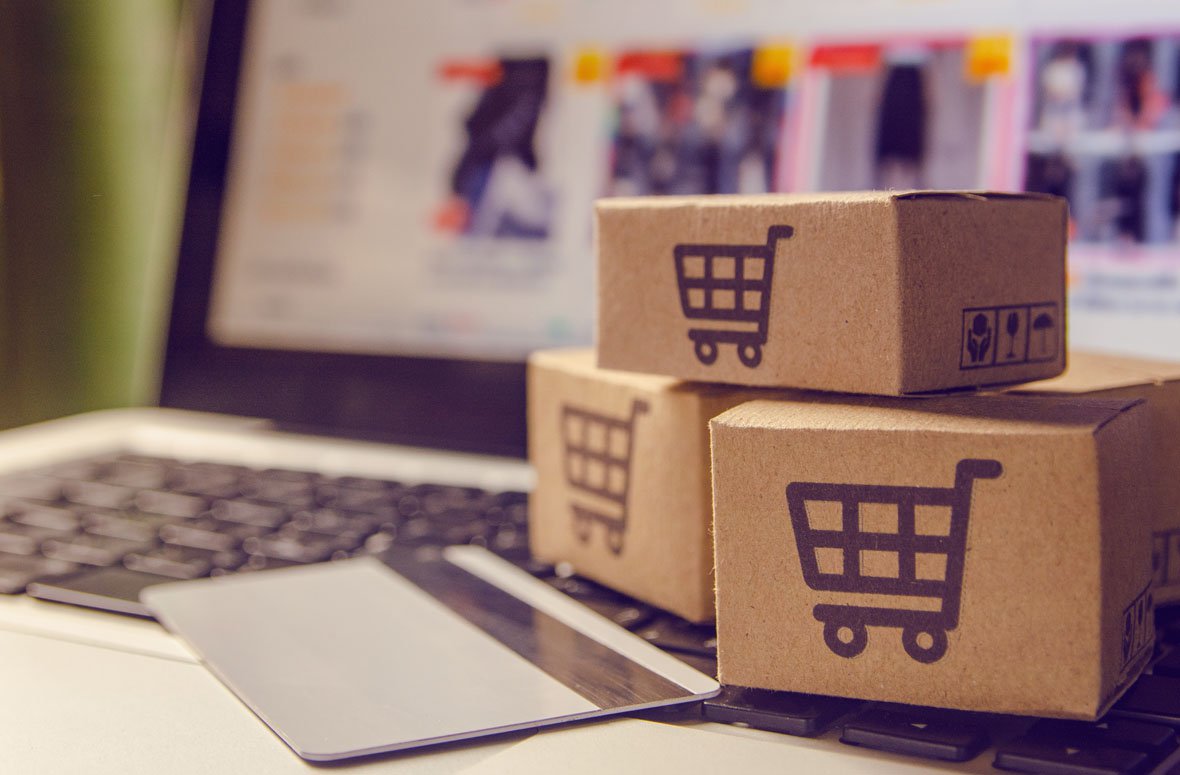 The eCommerce adoption has accelerated dramatically throughout the years, with more and more sellers looking into showcasing their products and services online through the likes of Amazon and Walmart. With consumers worldwide being pushed to purchase products digitally due to COVID-19 lockdowns, even more, shoppers will be inclined toward digital even post-pandemic. This is why it's important to win the digital shelf and prioritize their eCommerce efforts right NOW!
Hopefully, you learned all of what you need to know about the Digital Shelf and why you need to conquer it. Learn more about how you can grow in eCommerce today and partner with us here in Analytic Index to reach goals and increase sales. Good luck!